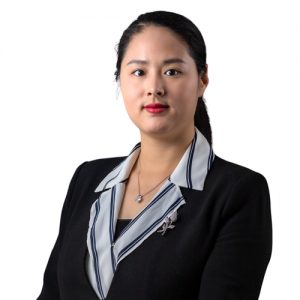 Highly motivated and energetic, Shirley has the ability to connect and engage with a wide variety of clients. With previous experience in off the plan projects and dealing with overseas buyers as a sales consultant, Shirley is driven to achieve the best for her clients and always goes the extra mile for a successful outcome.
A confident and passionate professional, Shirley comments, "I treat real estate not as a job, but a passion of life". Her approachable nature is further enhanced by her outstanding communication skills, with fluency across both Mandarin and English.
"What I love most about real estate is meeting with so many people and that every day is so different".
When Shirley finds time away from the office, she enjoys travelling, watching movies and spending time with friends.
With an outstanding reputation and a friendly, outgoing nature, Shirley is an ideal choice for your next property transaction.